Free Shipping on Orders more than $200! (Continental U.S. Only)
Expedited Shipping Available! Call or E-mail us at service@strongblade.com
Swordsman Leather Greaves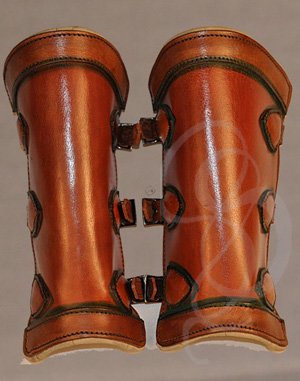 Premium Leather Greaves
The Highest Quality Leather
Double Stitching on All Surfaces -- No Rivets!
Individually Hand Colored
Crafted Using a Combination of Hand and Machine Sewing
Durable and Long Lasting
Model No.
Price
Availability*
Description
Black Greaves
Brown Greaves
Brown Greaves
---
* Stock items ship from Strongblade in 1-3 days. Please allow an additonal day for engraving or sharpening.
Product Description
These leather greaves look great and are truly functional. They are handcrafted and made of high quality leather. They are designed to provide protection in LARP(Live Action Role Play) but are also a great choice if you are looking for a compliment to any medeival costume.

Scratch and Dent Greaves
There are a few scratch and dent models avaialbe. You may be wondering how a leather greave can be dented? Good question. These greaves are not scratched or dented We use the term scratch and dent to describe any product that is either less than perfect or does not conform to the normal production standards for the product. In this case, we produced a batch of greaves with fastening straps that were shorter than our standard production. In order to correct the problem, we include a set of extension straps with these greaves. So if you do not mind using the extension straps this is a good opportunity to get a set of these greaves at a great price.

See the Specifications Tab below for size details.
Product Details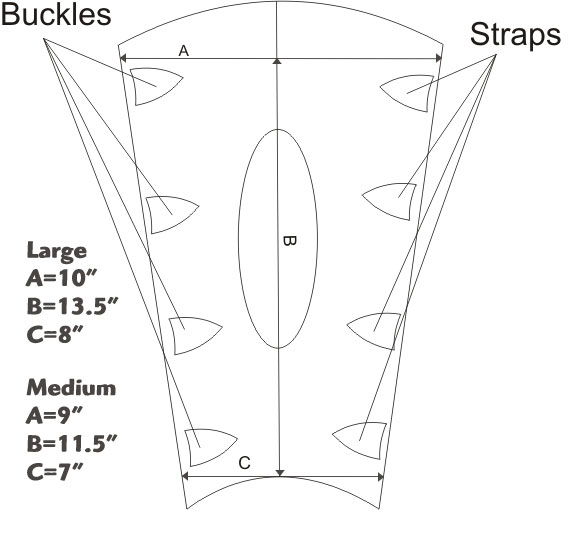 Average rating
Product reviews