Free Shipping on Orders more than $150! (Continental U.S. Only)
Expedited Shipping Available! Call or E-mail us at service@strongblade.com
Dragoncrest Candle Holder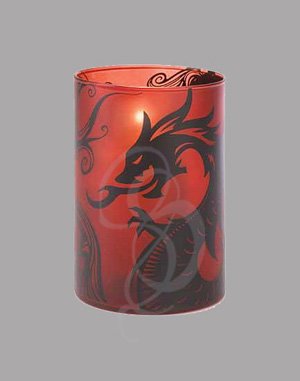 Dragoncrest Candle Holder
Casts a Facinating Play of Light
Striking Dragon Design
Glass
Model No.
Price
Availability
Description
---
* Stock items ship from Strongblade in 1-3 days. Please allow an additonal day for engraving or sharpening.
Add a wild edge to any decor with this tattoo-graphic candle lantern! Strikingly stylized dragon pattern casts a fascinating play of light and shadow and flickering flame. Weight 1 lb. Candle not included. Glass.
4 3/4" x 4 3/4" x 7" high.
4 3/4" x 4 3/4" x 7" high.
Average rating
Product reviews
Strongblade Cutlets
100% Cuts of Useful Information
Although the term rapier has become synonymous with any narrow-bladed sword (particularly those with fancy hilts), the term rapier actually applied to only a select few types of swords. Rapiers were narrow (usually one and a quarter inches wide), quite long, fairly heavy, and usually had only a slight edge on them. The extremely long length of the rapiers made them a bit heavy and cumbersome, not at all the Errol Flynn or Zorro-type small-swords that most people think of.