Categories
Tributes
Hello Strongblade, I just wanted to give you the greatest thank you! You guys are amazing! You spent the time to call me to make sure that my order was exactly the way that I wanted and made sure that I got the swords on the day that I needed them. I am AMAZED by your customer service! My parents LOVED their swords! I thank you so much for helping me make their anniversary really special! I have been telling everyone how amazing Strongblade is!
Thank you! Thank you! Thank you!
Rachel
---
Foam Axes, Maces, Hammers and Spears
Those who restrict themselves to LARP/Training Swords do themselves a great injustice. There's no feeling better (that doesn't involve a person of the opposite sex) than bringing down your LARP Warhammer on someone. There's a satisfying "whump" just as the hammer gets squishy and harmless, and a wonderful feeling of victory in your bones. Try one of these for a new experience. These are perfect for LARP (duh) or simply for training and all-around party fighting fun.
---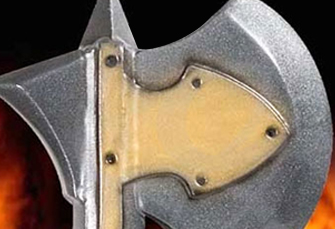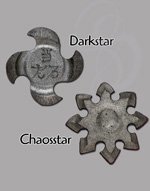 LARP Throwing Stars (Shurikens)
$13
Foam Shurikens for LARP or Weapons Training
Model
SBCL-MSSL-STARS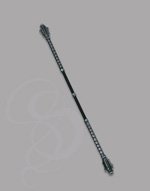 LARP Peacekeeper Quarter Staff
$234
Rugged 6-Foot Foam Quarterstaff with Fiberglass Core
Model
SBIF-PEACEKEEPERSTAFF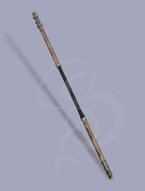 LARP 6-foot Ironshod Quarterstaff
$192
Durable Foam Quarter Staff with Performance Core
Model
SBIF-QUARTERSTAFF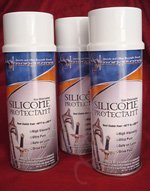 Spray Silicone for LARP Foam Products
$10
11oz Can of Lubricant for LARP Foam Products
Model
SBIF-SILICONE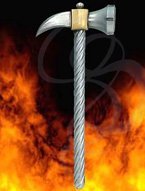 LARP Iron War Hammer (Foam)
$61
Decorated Foam Warhammer for Sparring or LARP
Model
SBMU-LRP-IRONHAMMER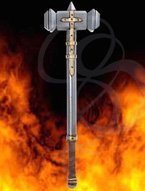 LARP Pulverizer War Hammer
$88
Decorated Foam Warhammer for Sparring or LARP
Model
SBMU-LRP-PULVERIZER