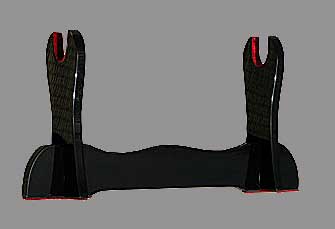 Displays
You finally got that two-handed Scottish Samurai Axe you've always wanted. Now what? You get a display for it of course. Whether it's a plaque, case or simply hanging hardware, you can probably find it here.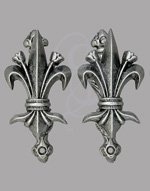 SBBR-HANGER-FLEUR
Pewter or Bronze Fleur de Lis Wall Hangers for Swords, Daggers, and Pistols
$18
Out of Stock
Strongblade Lore
(A Bit of History According to Strongblade)
Back in the late 1700s, Sir Patrick Gunstand kept misplacing his pistol. So, he decided to invent a tool to always keep track of ... Oh, who am I kidding? We don't really have a history for this item. Sorry!






Inspired by Model SBC-CRESTEDHANGER