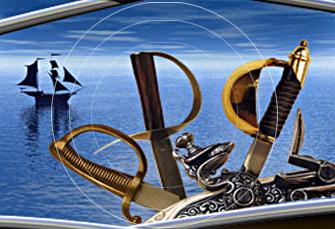 Pirate Swords
Just when pirates couldn't get any cooler, Johnny Depp goes and immortalizes Captain Jack Sparrow in Pirates of the Carribean. Sure, some of these aren't your typical pirate swords, but all fit the pirate mold quite well. Arrrr.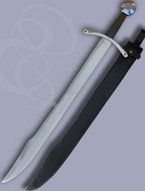 SBA-SWD-MED-FALCHION
Medieval European Falchion
$77
In Stock!
This falchion has a nice curve to it and is weighted similarly to the first falchions created. Sleek design and a distinct blade groove put this falchion in a class of its own.
Strongblade Lore
(A Bit of History According to Strongblade)
Back in the late 1700s, Sir Patrick Gunstand kept misplacing his pistol. So, he decided to invent a tool to always keep track of ... Oh, who am I kidding? We don't really have a history for this item. Sorry!






Inspired by Model SBC-PIRATEHANGER-P